Tradicionalista
Free Download Live Demo
2,566 Downloads.
8,897 Views.
---
Documentation
---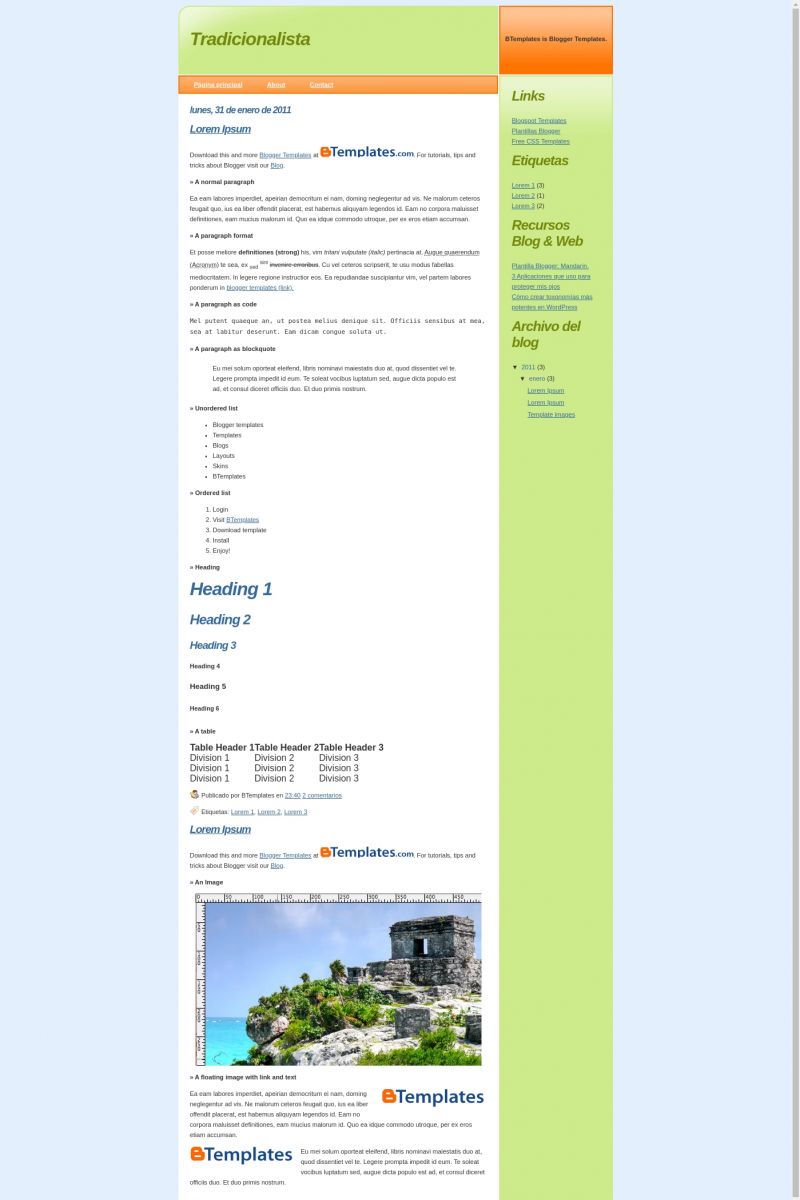 This template does not have a responsive design.
---
Instructions
How to install a Blogger template.
---
About Tradicionalista
Tradicionalista is a free Blogger template with 2 columns, right sidebar, web 2.0 design, rounded corners and gradients.
Excellent template for blogs about internet.
---
More templates by Blog and Web:
---
Credits
Author: Blog and Web.
Designer: Free CSS Templates.
---