Marco
Free Download Live Demo
14,259 Downloads.
40,616 Views.
---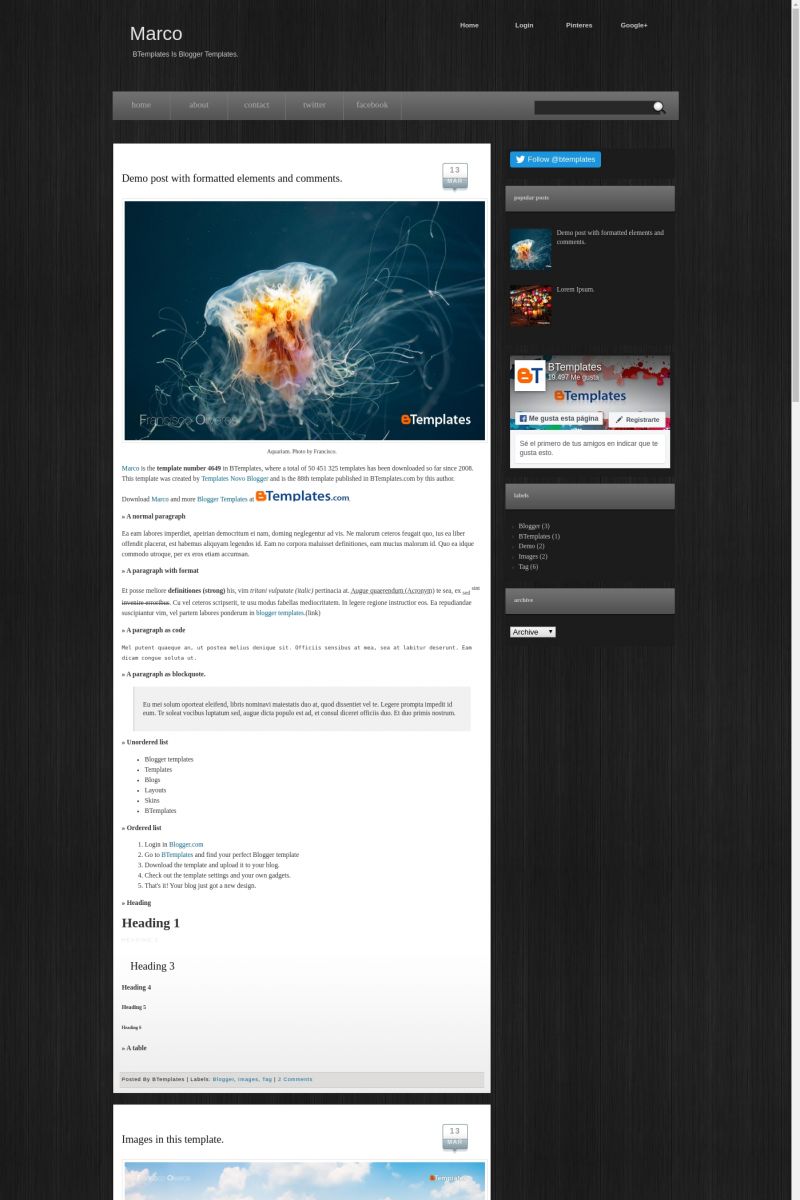 This template does not have a responsive design.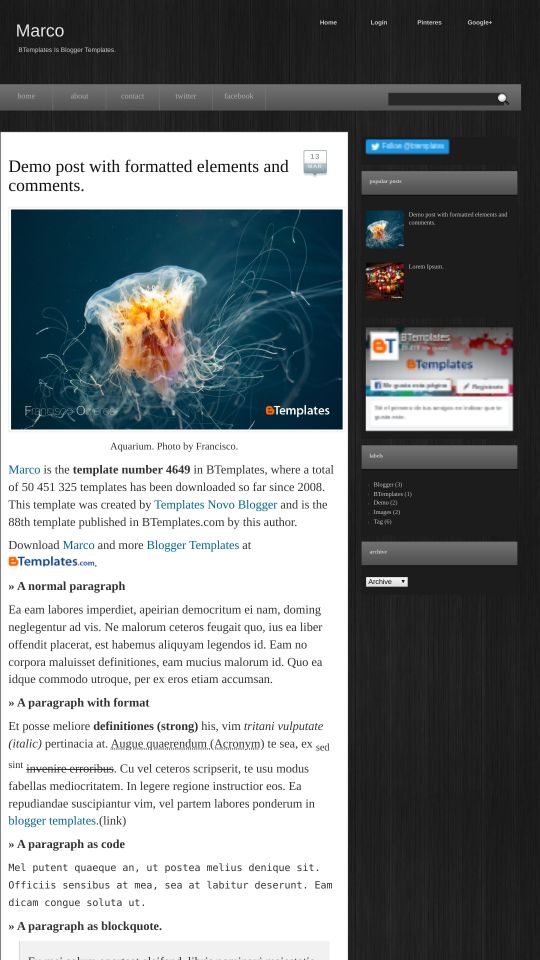 ---
Instructions
How to install a Blogger template.
Additional Settings:

To display the posts date properly you need to change the Date Header Format.
---
About Marco
Marco is a free Blogger template with 2 columns, right sidebar, an exclusive design for Blogger, footer columns, a background pattern and neutral colors.
Excellent template for blogs about any general topic.
---
More Elegant Blogger templates:
---
Credits
Author: Templates Novo Blogger.
---