Design Studio
Free Download Live Demo
13,583 Downloads.
40,745 Views.
---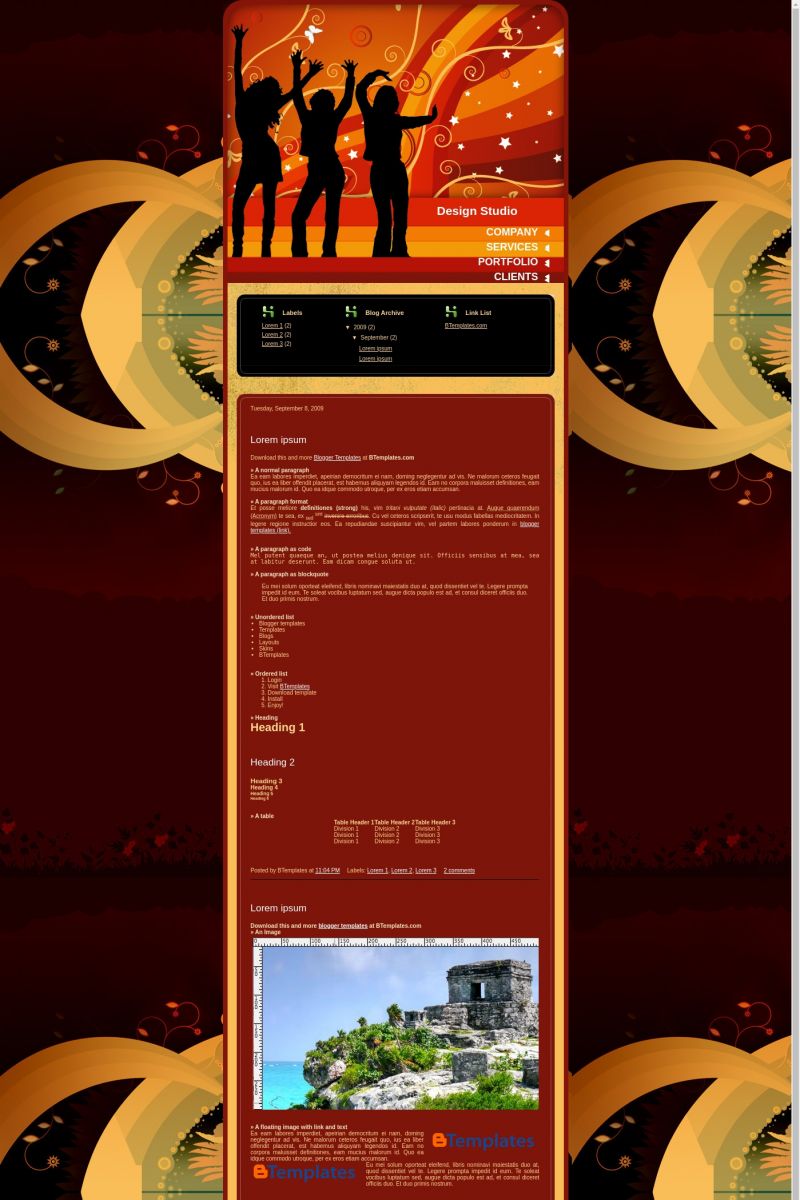 This template does not have a responsive design.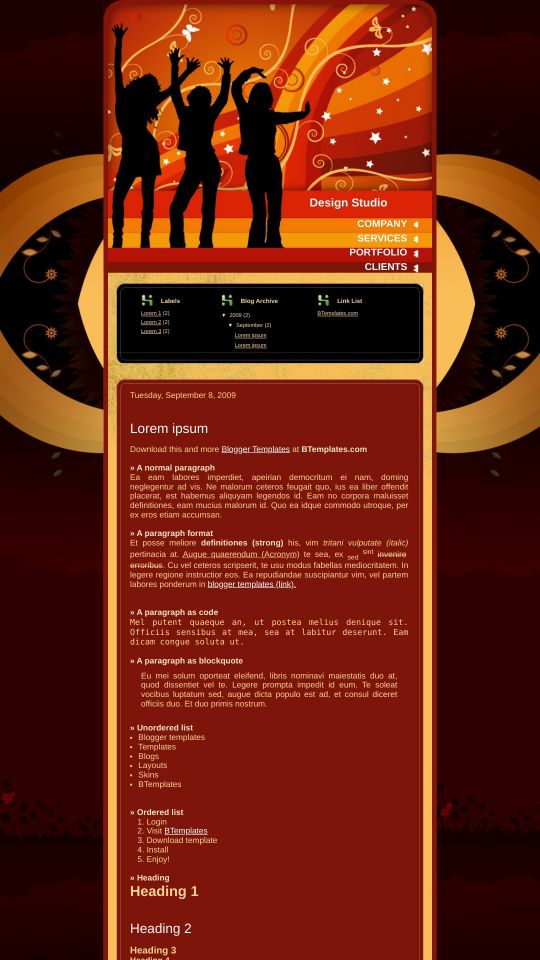 ---
Instructions
How to install a Blogger template.
---
About Design Studio
Design Studio is a free Blogger template adapted from WordPress with 1 column, rounded corners, girly looking and vectorial elements.
Excellent template for blogs about art, business, to write a diary, music or people.
---
More Music Blogger templates:
---
Credits
Author: BloggerThemes.
---