Cinderella and Carriage
Free Download Live Demo
15,449 Downloads.
36,522 Views.
---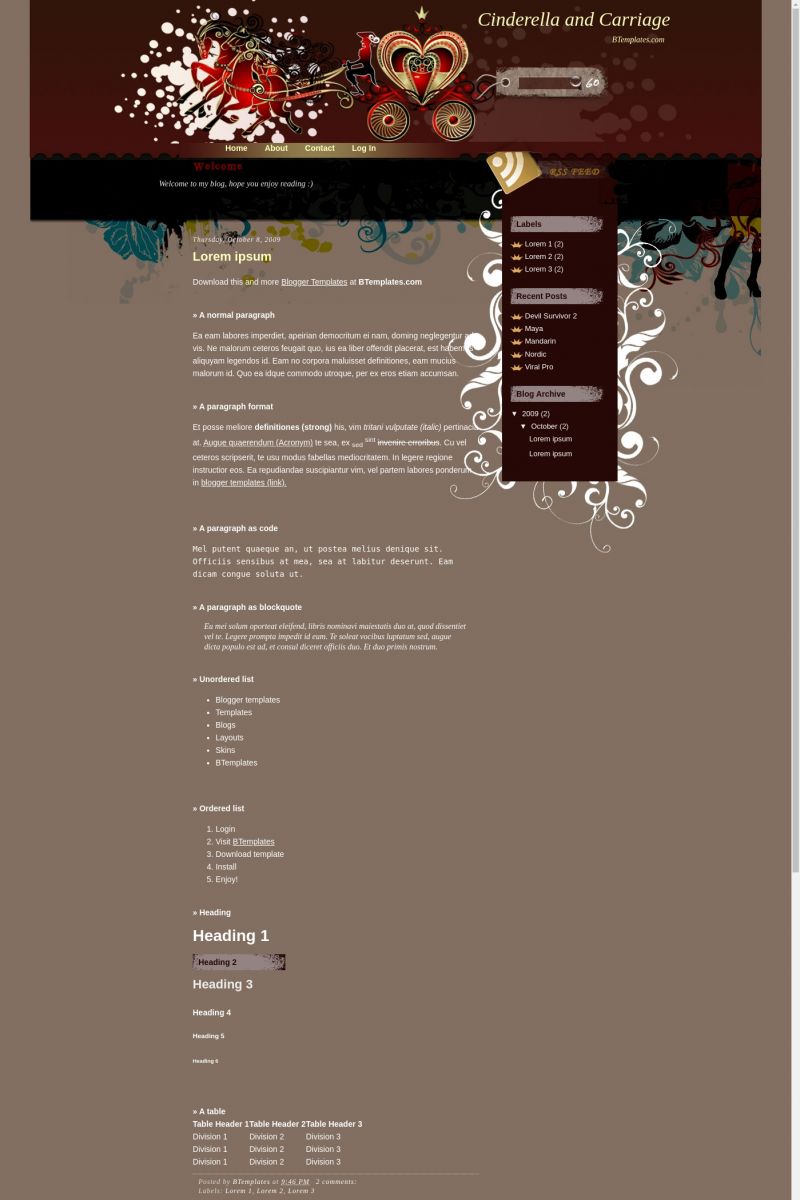 This template does not have a responsive design.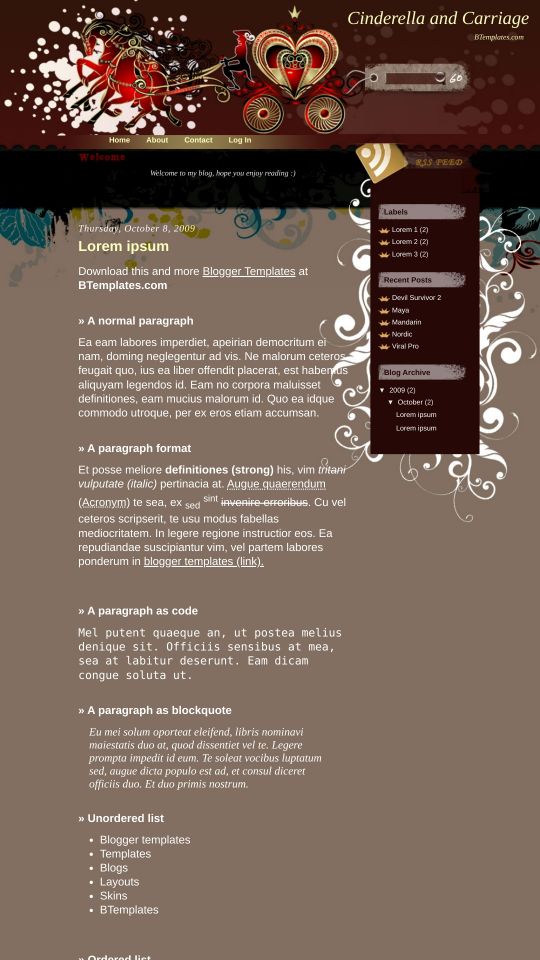 ---
Instructions
How to install a Blogger template.
---
About Cinderella and Carriage
Cinderella and Carriage is a free Blogger template adapted from WordPress with 2 columns, right sidebar, grunge style, abstract and vectorial elements.
Excellent template for blogs about fantasy or love.
---
More Love Blogger templates:
---
Credits
Author: Deluxe Templates.
Designer: EZ WPthemes.
---